Home Inspection Service
CJR offers several home inspection services to assist you in buying, selling, and owning your home. Whether you're a first time homeowner, a veteran, a real estate investor, a homeowner with a unique problem, or an out of state Landlord who needs an evaluation before you send your property manager a big chunk of change; we're here for you.
Not interested in using CJR? That's OK, these pages also offer good insights into what you get from these different kind of inspections. Our primary goal is to help you make informed decisions about inspection related issues.
Most people want a "Pre-Buy" Home Inspection (Also called a "pre-purchase inspection"). This is where you have a contract on a house and desire an inspection before you go to closing so you know what you're getting.
We also offer a New Home Inspection Service (also called a New Home Construction inspection or a Home Warranty Inspection). Many new construction home buyers get a home inspection before the end of the builder's twelve month warranty.

In a "buyers" market many sellers get a "Pre-Sale" Inspection. This is where you have or are going to put your house on the market.
---
RECALLCHEK:
We have also located an excellent home inspection service that takes your appliance information and compares it against the US Consumer Products Safety Commission database and lets you know if any of your appliances have been recalled.  But it's not just a one time look.  They will send you monthly updates to let you know if your appliances have a new recall for as long as you own your house. And you can add appliances to your account at anytime.  We have been so impressed by this feature that CJR Inspections now offers it as part of all of our Pre-Buy, New Home Construction, and Pre-Sale home inspections.  If you're not getting a home inspection from CJR Property Inspections, the consumer price for this service is $29.95.  But if you go through our portal (below), you get the CJR price of $19.50.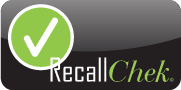 ---
Some other common inspections you may need when you buy or sell your house are: 
Radon Home Inspection (Radon Test) 
Well Inspection and/or Septic Inspection
Termite Inspection

Mold Testing, Moisture Surveys, and Air Quality Testing

Getting ready to do renovations or have some kind of annoying house problem?"Home Troubleshooting" 

Got an older house and have some concerns about Asbestos and/or Lead Paint? CJR doesn't do Asbestos or Lead Paint testing, but these pages will help you find someone who does.
Want to Book a CJR Inspection? (Call 540-273-1059) or go to our online form.